Oklahoma is among the states that would be hardest hit by the policy change.
The average tax credit in high-cost states would fall sharply under the House plan. Enrollees in 11 states would see their tax credits cut by more than half, and people in seven states — Alaska, North Carolina, Oklahoma, Alabama, Nebraska, Wyoming, and West Virginia — would face average credit reductions of more than $4,000.
​Oklahoma is third of the states most impacted.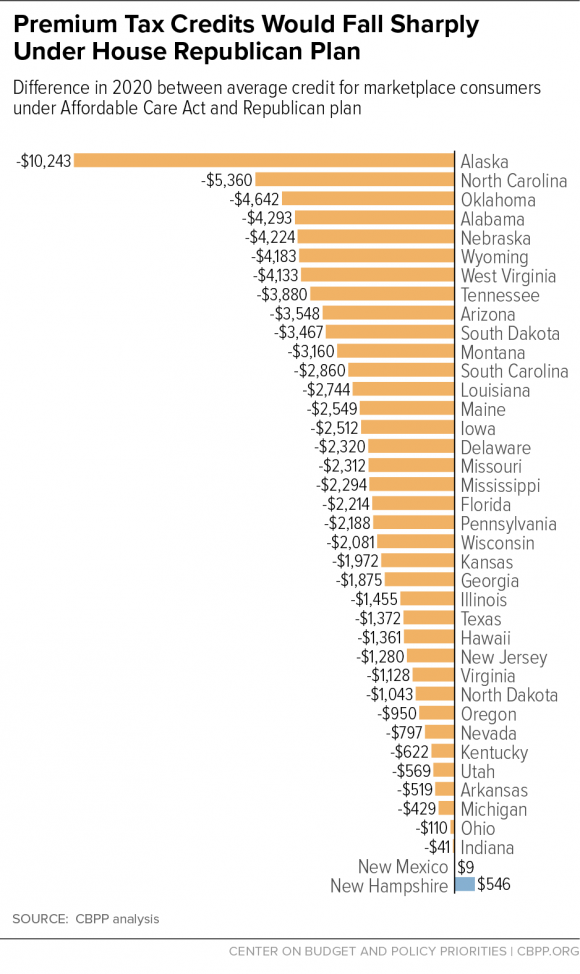 The full report is here.