The Leadership Northwest Program was developed by The Northwest Oklahoma City Chamber and coordinated with an Advisory Board of graduates of the program. Since its inception in the early 1990's, nearly 200 people have participated in the program. Leadership Northwest helps participants learn about the cultural, social and economic forces that impact business and the community and encourages its graduates to get involved.
One of the primary goals of the program is to inform, motivate and better prepare its graduates to then take on leadership roles in service to the community. From September to May, the Leadership Class attends monthly sessions focusing on education, public safety, economic development, health care, government and non-profit organizations to gain an awareness of the challenges and opportunities that exist in this community, as well as to discuss and develop potential solutions.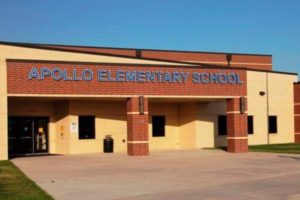 Breaks normally enjoyed by kids are a time of hunger and anxiety for many of these little ones.
Each Leadership Class creates a special service project in service to the community. This year's project has been to assist Apollo Elementary on Peniel. Many of these children only have regular meals at school. Breaks normally enjoyed by kids are a time of hunger and anxiety for many of these little ones. The entire student body is eligible for free or reduced-cost lunch. Speaking with Lisa Chesney, the school counselor they learned that have about 40 (kids) families who are in real need, most of these families are what she called doubled up families (some homeless staying with other families in their homes). Additionally. they occasionally have to go to Homeless Alliance to pick children up and transport them to and from school.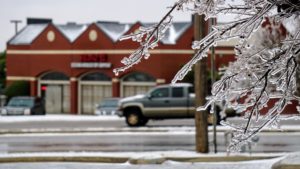 Just in time for Winter Break, the class received a donation from GH2 Architects of 40 pairs of hats and gloves. Francis Tuttle donated 30 sweatshirts. Cash donations from the community, and a $200.00 gift card from the Walmart Neighborhood in Warr Acres they purchased and delivered 40 jars of peanut butter, 40 large packages of saltines, 40 packages of Velveeta shells and cheese, 40 packages of ramen noodles, 40 various packaged dinners and 40 packages of applesauce as well as some snack cakes from a local vendor.
Over 1,000 lbs of food were delivered
For Spring Break the class used the donations to date and bought a pallet of dry and canned goods from Feed the Children. Each food box contains 25 lbs. of nonperishable food items, including 12 cans of vegetables, beans, fruit, and/or soup Pasta, Stuffing, Pasta sauces, Peanut Butter and Breakfast Cereal or Oatmeal. They purchased 40 food boxes through the Box of Hope program. They delivered the pallet using the converted ambulance of a class member, Lawrence Ross and his company ITOklahoma. Cindy Visor, Lawrence Ross, and Stuart Weaver were on hand to unload the pallet and other food items donated. In total, over 1,000 lbs of food were delivered on Friday.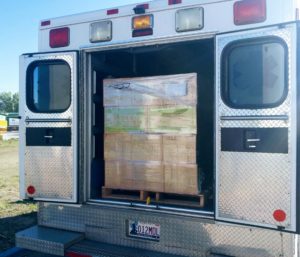 Raising cash for the Summer Reading Program
The class has a final aspect of their project and that is to raise cash for the Summer Reading Program that is done by Apollo Elementary. In speaking with Apollo's principal the best way to help is with cash donations. They provide "the best bang for the buck" If you'd like to help the class reach their $1,000.00 goal, you can contact Cindy Visor at First Bethany Bank @ 405-789-1110 If you'd like to donate online, you can click here to reach their gofundme page.