It was an outstanding turn out today for one of the best facilities for our aging community. Mayor Cornett, city council members and County Commissioner Brain Maughan were on hand, as well as at least 130 people to help cut the ribbon and usher in a new way to create not only affordable exercise and wellness but social interaction for folks over 50.
Bill Fleming of Healthy Living, the nonprofit formed to operate the center, is quoted as saying, "Studies show engaging in art, music and writing help us physically as well as mentally and emotionally," Fleming said. "I think it's going to be the standard that all wellness centers will be measured by."
The design features natural light and everything from the curbless parking lot to the long, gradual entrance into the salt water swimming pool are designed with the active senior in mind.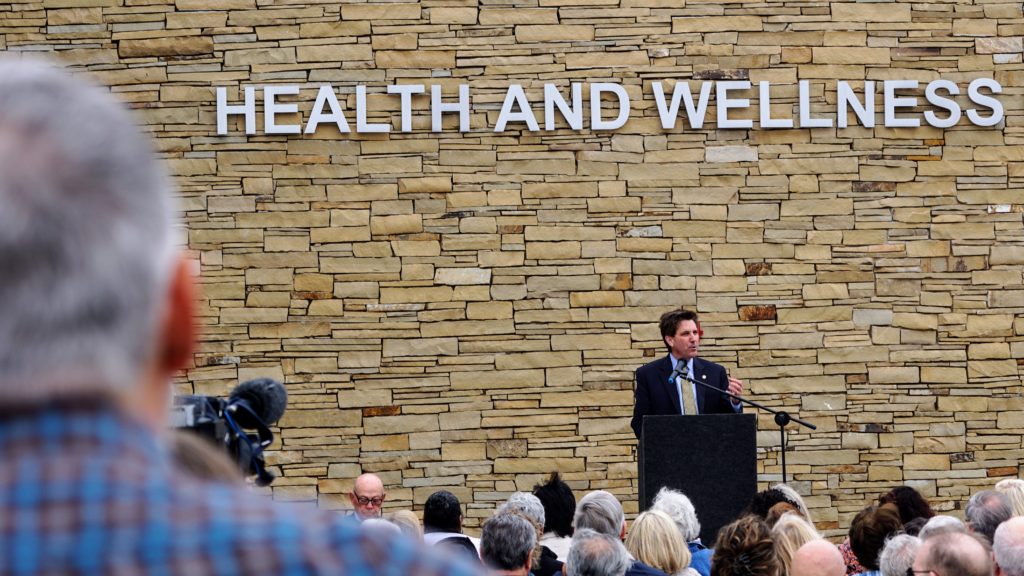 The Social Wellness programs include Arts & Crafts, Ballroom Dancing and Cooking Classes to name just a few. Their goal is to help members not only improve their quality of life but also develop a social circle that contributes to their overall health and happiness.
The Northwest Oklahoma City of Chamber was on hand to help with the giant scissors and to hand out door prizes to attendees.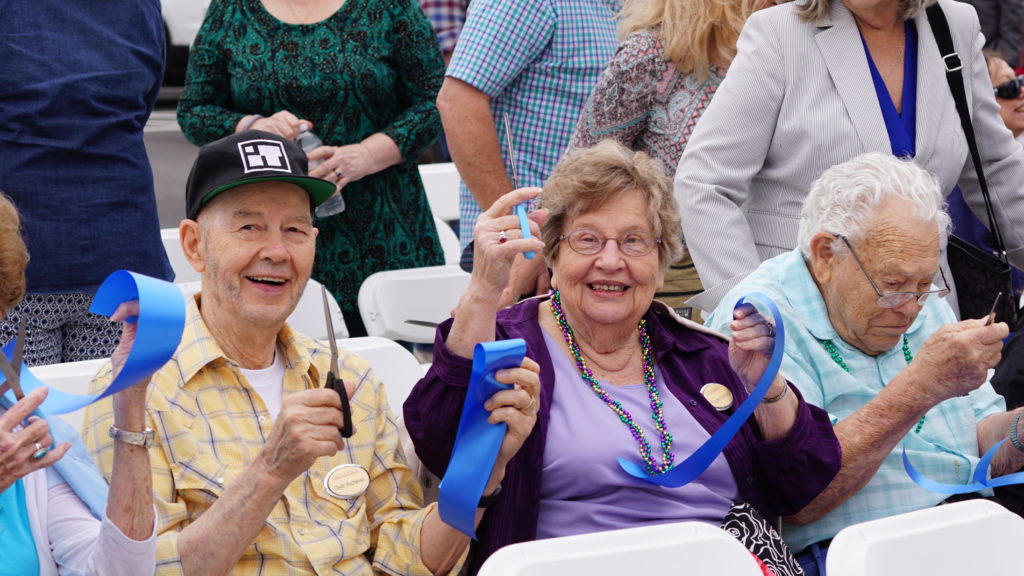 They are located at 11501 N. Rockwell Avenue, Oklahoma City, Ok 73162 Their phone number is (405) 773-6910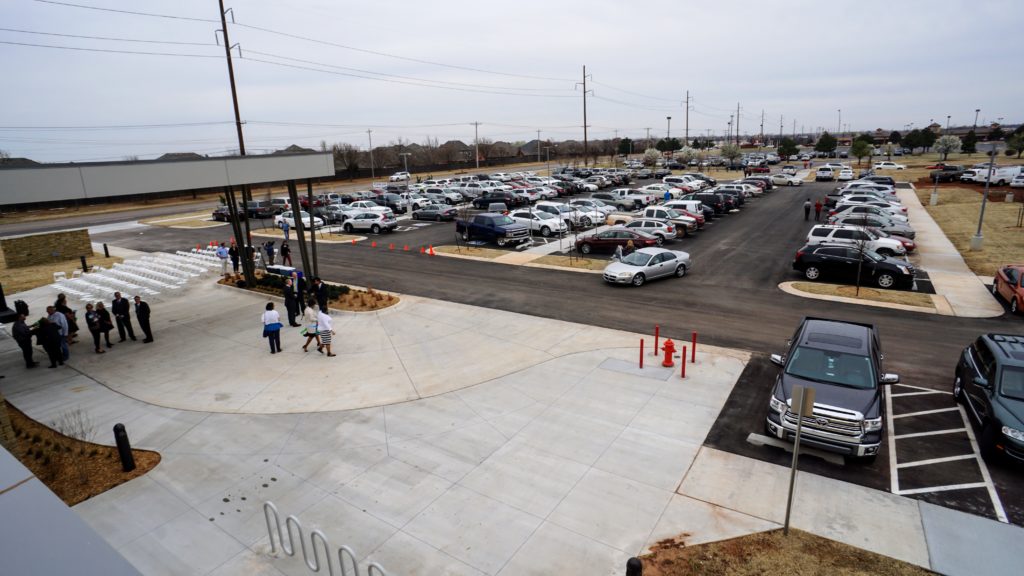 Mayor Cornett noted that the idea of these Healthy Senior centers was one of the first things that intrigued his younger self as councilman in 2001.
"And when we left that meeting I was excited," Cornett continued, "and I turned to one of my fellow city council people and I said, 'When are we going to open these?'
"And she turned back and said, 'Oh, Mick, there's no money for this. It's just a concept.' That may be the day that I learned there's a difference between an idea and a funded idea."